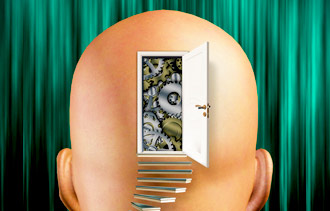 This Thursday, October 19th, we're going to take a look inside your prospect's thought process from how they judge you to how they doubt sales reps in general.
We'll talk about things like how to use 2 really powerful psychological tactics in a cold email to 12 ways you can put a skeptic at ease.
I'll show you a tactic I use when overcoming an objection that ISN'T in your prospect's playbook.
We'll talk about advanced rapport building techniques that will position you apart from all those other "me too" sales reps.
We'll discuss the emotional impact of the questions you ask, the words you use and;
How to condition certain behaviors while modifying other types of behavior;
All without being sleazy, shady or manipulative!
Oh, and we're also going to "take a look under the hood" and talk about why we say and do certain things in sales and;
How we can access peak performance states more regularly and consistently.
I'll be sharing my thoughts during our 20 Psychological Tactics That Drive Sales webinar.
When?
This Thursday, October 19th at 11:30 am EST
IMPORTANT . . .
Can't make it this Thursday? Sign up anyway and I'll send you the replay Thursday afternoon. View it at a more convenient time!
Here's what you'll get;
(1) 90 Minute Webinar With Actionable Tips
Worksheets
Webinar Replay
Bonus PDF Sent After The Webinar
How Much?
$99
{ 0 comments }