IMAGINE CONSUMING 100,000 WORDS EACH DAY!
Now stop imagining it because;
The average person consumes over 100,000 words (34 gigabytes) daily according to University of California, San Diego (pronounced San Deaago if you're an Anchorman fan)
Here's a visual to help you imagine what this looks like. . .
Go to your book shelf and grab one book you love and one book that sucked.
Put a saw to the book that sucked and saw that piece of crap in half and then put one half next to the one you loved.
You should now be looking at 1 1/2 books (unless you got creative with your sawing)
1 1/2 books worth of content is what you and your potential clients are consuming, each day. when it comes to data.
And you're welcome for giving you an excuse to put that sh*tty book out of it's misery!
Why Its REALLY Like Reading "War and Peace"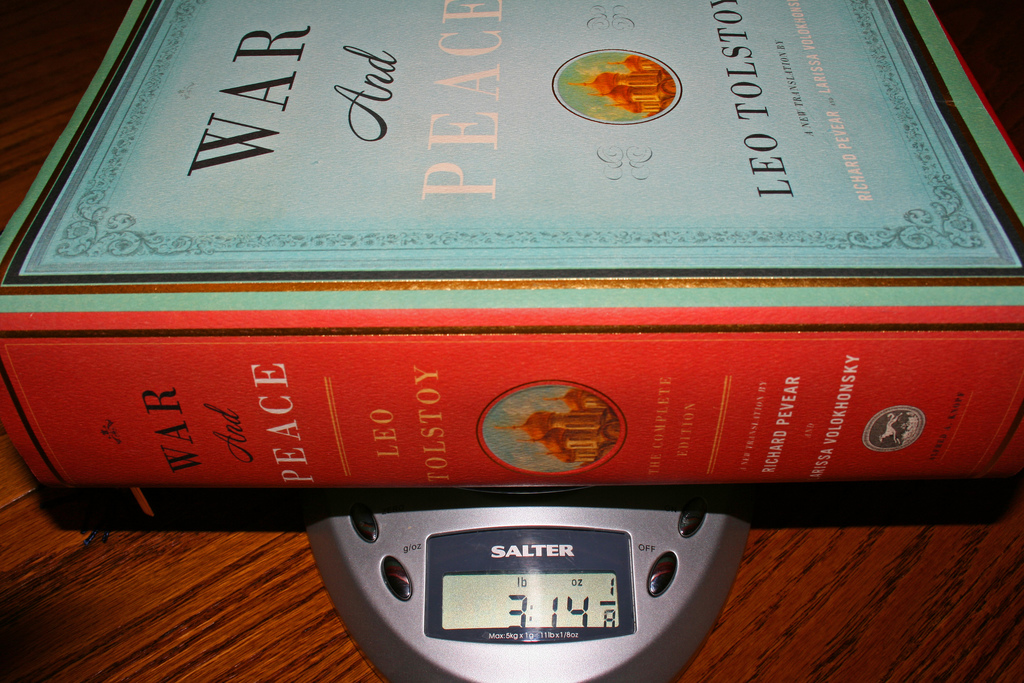 Imagine all the words in a novel like War and Peace.
When you get done visualizing that, I want you to imagine having to read all those words, every few days.
That's exactly what your potential client consumes every 6 days!
And that just begs the question . . .
Will you try something different to get their attention, or are you just going to keep trying the same approach over and over again?
I have over 25 ACTIONABLE ideas, tactics and 20 templates that I'll be sharing during our 20 Emails That Get Opened, Read and Responded To webinar.
It all takes place this Thursday, December 21st, at 11:30 am EST.
I'm going to teach you my 4 step messaging framework, share my 20 best sales emails, and then send you on your way with 20 of my best templates.
Here are just a few of the emails we'll discuss;
The 2 emails that generate a sick amount of appointments for me each week.

The one email (with 12 different variations) that reduces doubt, skepticism and objections.

The email that demonstrates your expertise.

The "Little Big Horn" email.

2 emails you MUST send to your LinkedIn network.
The "Social Clue" email.
The "Disappearing Prospect" email.
An intro email (with 30 different variations).

The "Reverse Call To Action" email
When?
Thursday, December 21st, at 11:30 am EST.
Can't make it that day?
Sign up anyway and I'll send you the webinar replay. View any time you'd like.
Here's what you'll get;
(1) 90 minute webinar with over 50 ideas. 
Worksheets
Webinar Replay
My personal sales email folder with 20 templates!
How much?
$99
Please click HERE or the button below to join us (and to get your email templates)