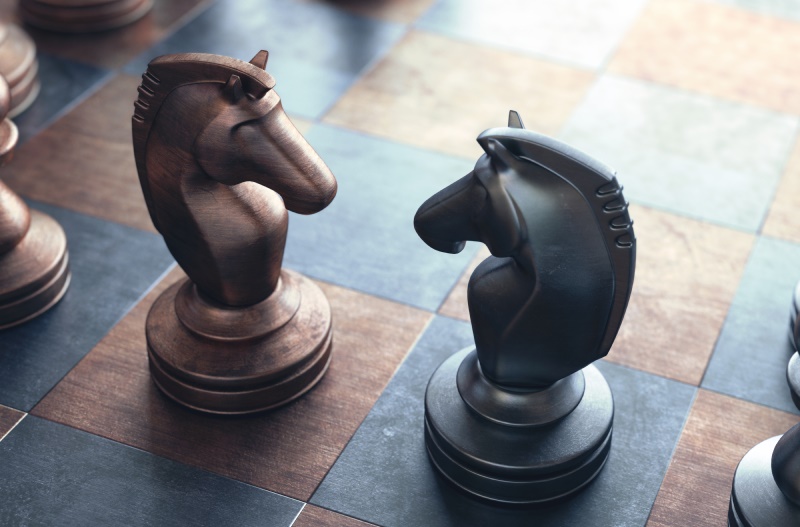 When you're competing against other companies for an account, there are certain questions you SHOULD be asking, that will help narrow the playing field (without badmouthing);
Are you asking those questions?
There are certain types of questions that demonstrate your expertise to your clients and prospects;
Are you asking those questions?
There are questions that serve as insurance policies against obstacles, stalls, objections and even prospects going silent;
Are you asking those questions?
There are even questions that segue beautifully into cross-selling/up-selling opportunities, referrals and testimonials;
How ya doin in that department?
I'll stop there and say;
You should be building a questioning arsenal!
I have a special module in our Closers Academy program dedicated to questioning skills.
We're going to be talking about how you can use BETTER questions to;
Take BETTER Control Of Your Meetings (WITHOUT Being Controlling or Manipulative)
Gently Guide A Prospect INSTEAD Of Having To "PITCH" Them
Create A Dialog That Is Focused MORE On VALUE Than Price
Create More Of An "Objection Resistant" Interaction With Prospects
Close MORE Business
I'm also going to be sending everyone a bonus PDF with 100 questions to build their questioning arsenal.
Here's what the rest of the program looks like;
Session I (June 1st at 11:30 am EST)
*The one question you MUST ask the minute you set the appointment.
*The Pre Appointment Packet you need to get into your prospect's hands BEFORE your meeting.
*A template that will help you take immediate control of your next prospect meeting (without having you come across as pushy or manipulative).
*12 tactics that safeguard your deal from obstacles, stalls and objections.
*5 Types of questions (with examples) that jumpstart your prospect's emotions while forging your credibility.
*How to disqualify competitors WITHOUT badmouthing them.
Session II (June 8th at 11:30 am EST)
*The one question you MUST ask BEFORE presenting your solutions.
*3 things to include in your proposals that your competitors WON'T!
*How to keep the discussion from going prematurely to price.
*12 ways to REDUCE doubt, skepticism and objections while keeping your deal moving forward.
*How to keep the attention of ALL of the stakeholders, better yet, how to keep them actively involved in the meeting!
*How to ask for the business WITHOUT getting all "salesy".
*How to negotiate like a pro!
*A communication plan that addresses THE most dangerous time with your prospects . . . The time between meetings!
Go at your own pace!
Join us live on June 1st and June 8th or review the replay at a more convenient time. Do both, I won't tell anyone!
Here's What You'll Get . . . 
(2) 90 minute sessions with over 50 ideas to dramatically improve your ability to get MORE deals across the finish line.
Webinar Replay (Always Sent Immediately After Each Session)
(2) Sets of Worksheets
Templates
What's The Investment? 
$199
Please click HERE or the handy/dandy button below to secure your spot.
IMPORTANT Note For Sales Managers . . . 
Train your entire sales team on this program (and get a FREE 30 minute call with your sales team) and you pay for only 5 people to attend.
No, that's NOT a typo!
All you have to do is send an email to paul@yoursalesplaybook.com  and let me know that you'd like to take advantage of this offer. I'll send you an invoice and once payment is received we'll set up the FREE team call for you and your sales team.