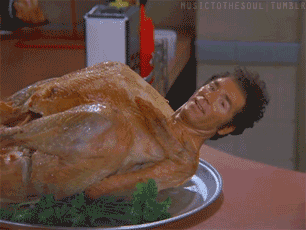 I read an interesting comment on LinkedIn earlier today.
Someone was polling their network for email tips.
One person wrote that they "feed" their potential clients useful/helpful content.
I'm all for that, and feel free to call me a dick but;
I'm really not looking to "feed" you.
Seriously, I'm not.
I'd rather give you a "taste" (You know, like those people in the mall who give you a sample taste on a toothpick?).
Giving you a "taste" makes you hungry for more.
So how do you make potential clients hungry via email?
Use a "Potato Chip" email!
You know the deal with potato chips . . .
You can't eat just one!
Ways to present a "potato chip" to make someone "hunger" for your call;
Hint at a result and offer to share how they can achieve it, if they take your call, and then tell them the date and time you'll be calling.
Offer some important info that you will share, if they take your call, and then tell them the date and time you'll be calling.
An important resource that you will share, if they take your call, and then tell them the date and time you'll be calling.
Anything to make them hungry but;
A) Obviously, don't bullsh*t them.
B) Use your pre call planning research to make the email specific to THEM. Example: "I have a few ideas that might underscore your new green initiative, product launch, expansion, etc"
C) Use my "Reverse Call To Action" technique.
The reverse call to action is when you tell them the action YOU are going to take, instead of asking THEM to do something.
Example: "I'm going to call you, Thursday morning, at 9:30 am"
There's more to this, but for now, this can and WILL heat up your cold call.
Why?
Because you're intriguing them with something useful and relevant while holding out on delivering it until they take your call.
The brain loves a good mystery and has a need to connect ALL of the dots.
You're also leveraging "FOMO" (Fear Of Missing Out).
Use that to your advantage with a "potato chip" email and follow up call.
FYI . . .
The "Potato Chip" email is one of 50 sales email templates I'm going to share in our 50 Emails (and templates) To ROCK Your Sales webinar.
Have you signed up yet?
Here's what you'll gain by joining us;
Session I (August 9th at 11:30 am EST)
3 Ways To Build Your Own Email List (And Actually Have The Recipient Request To Be On It)
The One Type Of Email Most Reps Never Even Think Of Sending (That Costs Them Business)
How To Get Your Email Opened (Without Being Sleazy) Note: 79% of sales emails aren't even opened.
Three Powerful Ways To Make Your Email Extremely Relevant To The Recipient.
How To Use "Speed Bumps" To Capture Someone's Attention Within The Email.
10 Emails (With Templates) That I Personally Use To Build Rapport, Credibility, and Demonstrate Expertise.
2 Call To Actions That Result In More (Get This) ACTION From The Recipient
How To Create Mini Email Campaigns WITHOUT Having To Trade Places With The Marketing Department
Session II (Prerecorded View It Whenever You'd Like)
How To Vary The "Flavor" Of Your Emails (40 Examples and Templates Will Be Shared In Session II)
8 Types Of Emails That Convince (With Templates)
The Follow Up Email You've Been Forgetting To Send
The "Promise" Technique and Why It Works With Prospects and Clients.
The Visual Technique Your Peers Are Using To Humanize Their Emails (It's Not What You're Thinking)
A 3 Step Technique That Effortlessly Combines LinkedIn, Snail Mail, and Email.
The One Email That Seriously Expedites Referrals. Yep, I'll Send You The Template Too!
The 4 Types Of "Value" Emails (With Templates).
How The Program Works;
Session I is delivered live (as opposed to dead which would be really creepy)
Session II is prerecorded and sent out a few days later along with 50 kick-ass email templates.
What Do You Get?
(2) 90 minute training sessions
Webinar Replay (Attend Live, View The Replay, I Won't Tell Anyone)
Worksheets
50 Email Templates
Email Access To Me So You Can Send Me Your Emails For Review, Bounce A Webinar Related Idea Around, Etc
How Much?
$249
Please click HERE to secure your spot in this special mini course!