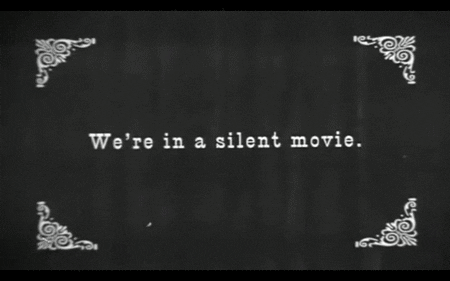 We're quickly becoming a society where people prefer to put their head down and remain silent instead of . . .
Getting involved and interacting.
AND NOW THE IRONY . . .
This is happening every day on SOCIAL networking platforms.
People love to collect a bunch of names and then do a whole lotta NOTHING after that.
No commenting, reaching out, getting involved in groups and even responding to others in many cases.
Then they write off social networking as useless and profess that they "Don't get social networking"
Here's the thing . . .
They actually WOULD get social networking if they committed to getting off their ass to get;
Wait for it . . .
SOCIAL!
This isn't just about social networking by the way . . .
It's about those who take the time to go to a networking event and then exercise their "right to remain silent" after the event when;
They do absolutely NOTHING with all those business cards they collected.
It's also about how many people go through life . . .
Silent and safe!
Stop putting your head down!
Silence doesn't become you and . . .
Know that there's a bunch of us out here who are missing out on your awesomeness!
You Need To Work A Plan
Join us for our How To ROCK Your Online and Offline Network, Thursday, January 25th, at 11:30 am EST.
Here's what you'll discover by joining us;
How To Strike Up A Conversation With Anyone (Even If You're An Introvert Like Me).
11 Networking Mistakes And How To Avoid Them.
A Step by Step Communication Plan To Follow During and After A Networking Event.
What To Say and Do From The Moment You Connect With Someone On LinkedIn.
An Easy Way To Stay In Touch With Your Most Valuable Connections.
How To Double and Triple Your Referrals and Warm Intros (Even If You've Never Done Business With Someone In Your Network).
How To Stay Out Of The "Friend-Zone" and Transition Your Network Into Paid Clients.
10 Email Templates To Help You Stay "Top of Mind" With Your Network.
What do you get?
(1) 90 Minute Webinar
Worksheets
Webinar Replay
10 Email Templates
Can't Make It On January 25th at 11:30 am EST?
Sign up anyway and I'll send you the webinar replay, worksheets and templates!
How Much?
$99
Please click HERE or the button below to reserve your spot now!