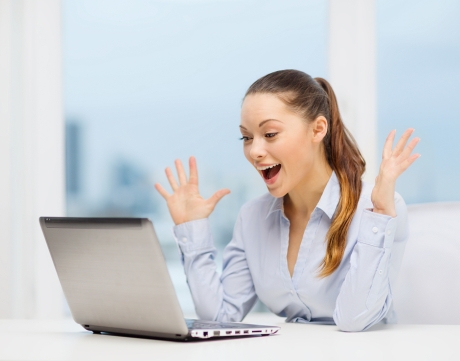 I'm going to skip all the obvious stuff  and offer one suggestion that nobody does;
Ready?
Read the email you're about to send out loud
And then give it the "Kitchen Table" test meaning;
If you wouldn't say it at your kitchen table, having an actual conversation with someone (imagine that) then;
Put that email out of it's misery and delete it!
The problem with most corporate communication is that its stuffy, formal and;
Nobody talks that way!
Seriously, when you sit and have a conversation with someone, do you say things like;
"We're a full service" (Special note to my friends in the printing industry to close the coffin on this one already)
"End to end"
"One source"
"The premiere"
"Local reach, global touch"
"In business for yourself, but not by yourself"
"Robust" "Redundancy" "Comprehensive"
Then don't put it in an email!
Also, look at the "tone" of your email.
Would you intentionally communicate with that tone if you were having a conversation with someone?
Then don't unintentionally communicate with that tone in an email.
The car is in the parking lot
If I were sitting with you, and spoke those words, I could align my visual, verbal and tonality to give that phrase different meanings;
Without EVER changing the words around.
I could communicate it as purely informational like I'm telling you where the car is.
I could phrase it like I'm shocked that its in the parking lot.
I could express frustration because you aren't grasping that its in the parking lot.
I could express it like I'm somehow saddened that the car is in the parking lot because I didn't take my meds.
I could express it like a comedian giving you the punch line.
I could yell it to you.
I could whisper it to you.
I could speak it fast, slow or for my musician friends;
With a crescendo (gradually getting louder)
Decrescendo (gradually getting softer)
Look at all those crazy ways of communicating that phrase and then;
Understand that we lose the vast majority of those options via the written word.
So take a minute to read that email out loud and put that bad boy through the "kitchen table".
And make a note to evict all that sales and marketing speak from your vocabulary!
 20 Emails (With Templates) That Get Opened, Read & Responded To
On Thursday, August 24th, at 11:30 am EST, I'm going to teach you my 4 step messaging framework, share my 20 best sales emails, and then send you on your way with 20 of my best templates.
Here are just a few of the emails we'll discuss;
The 2 emails that generate a sick amount of appointments for me each week.

The one email (with 12 different variations) that reduces doubt, skepticism and objections.

The email that demonstrates your expertise.

The "Little Big Horn" email.

2 emails you MUST send to your LinkedIn network.
The "Social Clue" email.
The "Disappearing Prospect" email.
An intro email (with 30 different variations).

The "Reverse Call To Action" email
When?
Thursday, August 24th, at 11:30 am EST.
Can't make it that day?
Sign up anyway and I'll send you the webinar replay. View any time over the next 60 days.
Here's what you'll get;
(1) 90 minute webinar with over 50 ideas. 
Worksheets
Webinar Replay
My personal sales email folder with 20 templates!
How much?
$99