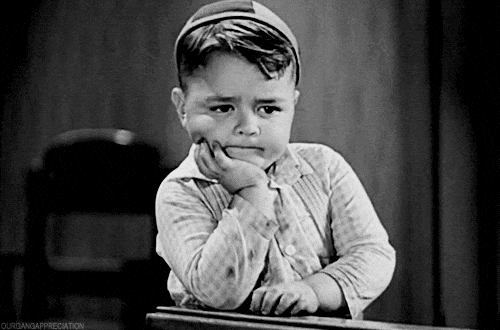 The average decision maker is inundated with sales messaging and to them;
We all sound alike!
The most important thing you and I can do when we prospect, is to keep the "courtship" interesting enough;
So that our potential client continues to take our calls and open our emails.
Here are 3 things that will help you change up your messaging.
Change The Message. Most sales messaging is just that, a sales message centered around getting someone to meet with you.
Consider . . .
Offering a resource
Offer an idea
Introduce them to someone who can buy from them, help them etc.
Invite them to an industry event, networking event, an event your company is hosting.
Ask them a question.
Send a fact, a case study, a story, an analogy to solidify a point.
Send along something fun, funny (just keep it tasteful)
Congratulate them on a win, a new product launch, your contact getting promoted, a work anniversary etc.
Wish them a happy holiday.
Change The Style. The style of your communication can be serious, fun, funny, pessimistic, optimistic, short and sweet, detailed, analytical, direct, passive, aggressive, etc
Change The Vehicle. The vehicle is the method we use to deliver the message to the recipient. Sadly, most reps embrace only two (phone and email).
Consider Snail Mail, FedEx, Drop In, Drop Off, Warm Intro, LinkedIn. Video, etc.
See how many variations of messages you can create just using these three suggestions then;
Come join us this Thursday for our 50 Ways To ROCK Your Sales Messaging webinar.
Have you signed up yet?
Better hurry because;
Here's what you're about to miss;
A 4 Step Messaging Framework That Works With Emails, Cold Calls, Snail Mail, LinkedIn, Etc
How To Capture Your Dream Client's Attention In The First Sentence Of Your Emails, Cold Calls and Voicemails
My 5 BEST Sales Email Templates
How To Create A Really Effective Phone Script WITHOUT Sounding Scripted. I'm Also Going To Send You The Template.
How To Use "Potato Chips" In Your Messaging To Make The Recipient Hungry For More
12 Tactics That Reduce Doubt, Skepticism, and Objections
How To Create A Very Different "Call To Action" In Your Emails, Cold Calls and Sales Messaging.
4 Voicemails (With Templates) That Will Help You Stand Out
How To Create A Prospecting Cadence That Mixes Phone, Email, LinkedIn, Snail Mail, Etc.
When?
April 19th at 11:30 am EST
IMPORTANT
Can't make it this Thursday? Sign up anyway to get on the list to receive the webinar replay and all the goodies listed below!
What Do You Get?
(1) 90 Minute Webinar
Worksheets
Webinar Replay In Case You Can't Join Us Live or You'd Like To Review Again
5 Email Templates
1 Phone Template
4 Voicemail Templates
How Much?
$99
Please click HERE  to reserve your spot. Registration ends shortly!