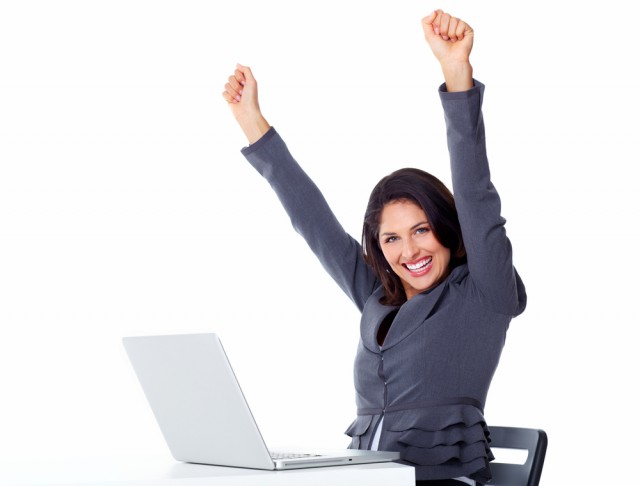 Want to improve the effectiveness of your prospecting efforts?
Create a "communication map".
A "communication map" is when you think 3 "prospecting moves" at a time and outline;
What the flavor of your message is going to be.
How you will deliver that message (Call, Email, FedEx, LinkedIn etc)
How/When each "touch" occurs in the communication plan.
Example:
Touch #1 Intro email. Wait 24-48 hours then;
Touch #2 Call/Voicemail. Wait 3-4 days then;
Touch #3 Send Along Something Creative To Get Their Attention. Wait until the day after you know they would have received your snail mail or FedEx then;
Begin your next 3 touch sequence.
"Communication Mapping" Improves The Quality Of Your Efforts
The average sales rep doesn't premeditate their communication and more often than not;
Decides what they are going to say as they're reaching for the phone or their keyboard.
And that's a HUGE reason why they are disregarded and deleted!
"Communication Mapping" improves the quality of your communication in several ways
The message is higher quality because you aren't "winging it".
Because you mapped it out, you get to set up the next touch. Example: If I send you a handwritten note introducing myself, and I know that the next stop in the communication map is a call, I can write "I'll be calling you on August 24th, at 3:30 pm" And when I call on the 24th, if I get voicemail, I can create mystique and anticipation for the next stop in the "communication map".
It forces you to think about different "flavors" of your message instead of a constant repacking of "I want to sell you something".
It encourages you to use different forms of outreach instead of clinging to the same thing over and over and over again.
So there you have it;
One simple way, to dramatically improve the quality of your prospecting efforts.
Before I forget, I have 20 sales email templates I'm going to be sharing next week during our;
20 Sales Emails That Get Opened, Read and Responded To webinar.
Have you signed up yet?
Here's what's happening;
On Thursday, August 24th, at 11:30 am EST, I'm going to teach you my 4 step messaging framework, share my 20 best sales emails, and then send you on your way with 20 of my best templates.
Here are just a few of the emails we'll discuss;
The 2 emails that generate a sick amount of appointments for me each week.

The one email (with 12 different variations) that reduces doubt, skepticism and objections.

The email that demonstrates your expertise.

The "Little Big Horn" email.

2 emails you MUST send to your LinkedIn network.
The "Social Clue" email.
The "Disappearing Prospect" email.
An intro email (with 30 different variations).

The "Reverse Call To Action" email
When?
Thursday, August 24th, at 11:30 am EST.
Important . . .
Can't make it that day?
Sign up anyway and I'll send you the webinar replay. View any time over the next 60 days.
Here's what you'll get;
(1) 90 minute webinar with over 50 ideas. 
Worksheets
Webinar Replay
My personal sales email folder with 20 templates!
How much?
$99
Please click HERE to reserve your spot and to receive the webinar replay and templates after the webinar.