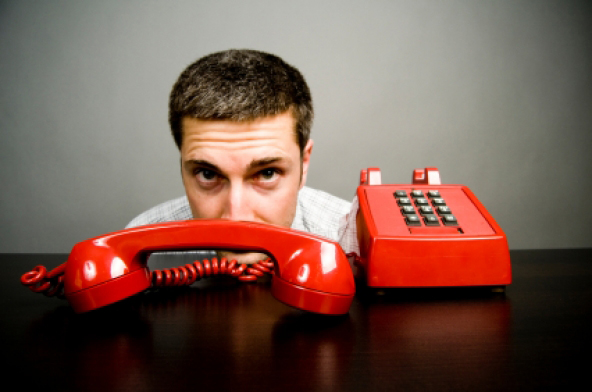 Its not easy being in sales!
You have all kinds of sales tasks that you need to complete each and every day, but unfortunately . . . some of them take you away from prospecting!
Here's how that hurts you; 
1) You're not working your "hunting muscle groups". So when you do, eventually get back to prospecting, you're rusty and it takes you forever to get your groove back!
2) Your potential client doesn't know you exist. You've slipped off their radar screen and worse yet, when you do call, you lose precious time while they try and process an important question "Who the hell is this person?"
3) Your competitor gains visibility. You could have the best widget in the world but if your prospect doesn't know about you and meanwhile they hear from your competitor . . . guess what happens?
But Putting Prospecting On Your Calendar ISN'T Enough!
You need to create an effective plan, that excites you BEFORE putting it on a calendar and unfortunately long blocks of "cold calls" (for most sales reps) will have them avoiding the activity right quick.
Why?
Because as sales professionals, we just aren't wired, to do any one task, for an extended period of time!
And what do you do when something DOESN'T excite you?
You avoid the Hell out of it!
Maybe consciously, most probably subconsciously!
The good news is that I have a plan and I'll be sharing it on April 5th, at 11:30 am EST during our Time Management For The Aspiring Sales Rock Star webinar!
Here are just a few of the things you'll discover during this webinar;
The 3 things that MUST dominate your calendar. We'll talk about how to get them on your calendar, and most importantly, KEEP them on your calendar.
The one thing that steals 25% of a sales rep's time and how YOU can steal it back!
How to instantly become MORE productive WITHOUT adding more hours to your day.
How to get MORE prospecting time on your calendar WITHOUT adding more hours to your day.
How to blow off unnecessary meetings WITHOUT being a jerk.
How to use drive time/travel time to your advantage.
The 3 sales activities you can easily automate to save tons of time.
When?
April 5th at 11:30 am EST.
What Do You Get?
(1) 90 Minute Webinar
Worksheets
Webinar Replay
Bonus PDF With Additional Content, Exercises, Etc.
How Much?
$99
Please click HERE to reserve your spot.