How do you leave a BETTER voicemail message?
Exactly the same way you deliver a more compelling message, when you get someone "live" on the other end of the phone, and . . .
It's also the same way you craft a more compelling email message, and write a better note that you send off in the mail;
Stop making the message about you and make it about them!
Most voicemails start off with something like "Hi Janet, it's Dirk Diggler with ABC Widgets. We create widgets that _____" Or "Hi Janet, it's Bud Fox with Anacot Steel and we're a full service _________".
Note: Whatever the heck "full service" means is still a mystery to me.
Instead, you need to take that meticulous pre call planning you were supposed to do (prior to calling), and intrigue them by referencing something relevant to THEM, such as . . .
Expansion at their company
A new product launch
Contracts won
Their competition
Changes in legislation
Hiring at their company
Their earnings
Your contact being new to the position or perhaps having just been promoted
A mutual contact
Things going on in their industry
Things going on in their local area
Something mentioned in a press release that's relevant to them
So instead of talking about a subject that for the most part, they don't care about (you and your company), why don't you lead with something about them and then;
Tie it in with a hint of how you might be able to help?
We all know that everyone's favorite subject is them . . .
So if we know that, why don't lead with that?
Would you my voicemail templates?
Purchase my Prospect Like A Pro download.
Here's what we cover;
30 ways to find potential clients who have a higher probability of needing what you sell TODAY.
How to research quickly and efficiently so it doesn't become your life's work.
33 ways to approach a potential client.
3 ways to dramatically increase the probability of someone taking your call instead of letting it go to voicemail.
Creating a prospecting cadence that maximizes exposure, while limiting something experts refer to as "Becoming a pain in the ass".
15 email templates that get opened, read and responded to.
How to embrace a "gatekeeper" as a partner vs some cranky keeper of the gate!
How to craft an objection resistant dialogue that gets their attention from "Hello". I'm also going to send you a template you can IMMEDIATELY apply.
12 ways to proactively prevent skepticism, doubt, resistance and I might as well say it, OBJECTIONS!
A 3 step formula for responding to 95% of the objections you get on a regular basis.
3 really cool tactics to use when someone asks you to send them information.
4 types of voice mails that will capture the recipient's attention. I'm also going to send you the templates.
Here's What You'll Get . . .
(2) 90 minute sessions with over 75 ideas to dramatically improve your prospecting efforts!
(2) Sets of worksheets (one for each session)
15 email templates
1 opening statement template
4 voicemail templates
Email access to me to answer any course related questions
Go At Your Own Pace
Since this is a download, there aren't any set times you need to show up for class. View it at your leisure and go at your own pace. I won't tell anyone!
"Every session during this course I took away something that I was able to apply that SAME day.  I took the tips and started getting through, or using gatekeepers to my advantage, got my voicemails returned and  while using the reverse call to action, actually had customers apologizing to ME for missing MY call. 
By the end of every week, I'd have the recording to go back and listen to again, or at a convenient time for me, so it was easy to keep up week to week. 
Lastly, you feel like you are the only one of Paul's students.  He does a perfect job of welcoming your questions, encourages you to send him things that you are working on and will give you feedback, and is such a cheerleader for his students.  We all know that sales people have a high need for approval, and you WILL get it from Paul.  As well as a kick in the you-know-what when necessary. 
If you e-mail Paul that you tried something new, you will get an e-mail back saying Great job and that's something we all need to keep on going and to try even harder. 
Invest in YOU, and you will quickly see the monetary return."
Deirdre McArdle, Inside Sales Representative at Specialty Silicone Products, Inc.
What's The Investment?
$199
Click HERE  to download it NOW!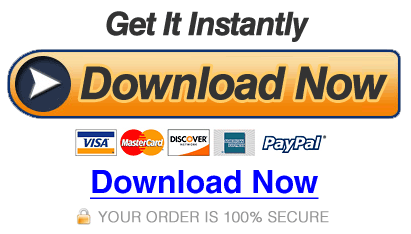 Please email me if you'd like to discuss customizing this program for your sales team paul@yoursalesplaybook.com