Cold Calls Have A 97-98% Failure Rate
IBM released a study where they found that 97% of all cold calls never result in an appointment. LeapJob was less optimistic and found that number to be more like 98%!
Sounds pretty grim, no?
While you could easily point your finger at cold calling, and even jump on the bandwagon that feels the cold call is dead, a lot of it has to do with the person making those calls.
I know, Ouch!
But let's be completely honest;
Most sales reps weren't properly trained to leverage the phone.
They know they're supposed to research but don't know WHAT they should be looking for.
There are also those who spend either no time researching or way too much time.
There are those who don't know how to warm up the call by leveraging additional forms of outreach. You do know that you're allowed to do that, right?
Many reps don't know how to craft an "objection resistant dialogue" and either end up "winging it" or sounding like they're reading from a script.
They don't turn the call into a "visit" because they're too busy spewing a "sales pitch".
They fail to capture interest during the first 8 seconds of a cold call, and get ushered quickly off the phone. The same can be said with the emails they're sending in that they lose the recipient's interest in the first sentence or two.
They don't know how to handle the typical objections in a way that doesn't sound cheesy or cliched, or that redirects the conversation back to asking for the appointment.
They either don't leave a voicemail message or worse yet, they leave one that's typical and reeks of "me too". And to be completely blunt, they leave a voice mail that results in disregard and DELETE! Kind of like those emails they've been sending too!
They don't know how to make the phone PART of a bigger communication plan that includes OTHER forms of outreach.
That's why I thought it might be time to offer a special, 2 session, online sales course;
Here's what we cover;
30 ways to find potential clients who have a higher probability of needing what you sell TODAY.
How to research quickly and efficiently so it doesn't become your life's work.
33 ways to approach a potential client.
3 ways to dramatically increase the probability of someone taking your call instead of letting it go to voicemail.
Creating a prospecting cadence that maximizes exposure, while limiting something experts refer to as "Becoming a pain in the ass".
15 email templates that get opened, read and responded to.
How to embrace a "gatekeeper" as a partner vs some cranky keeper of the gate!
How to craft an objection resistant dialogue that gets their attention from "Hello". I'm also going to send you a template you can IMMEDIATELY apply.
12 ways to proactively prevent skepticism, doubt, resistance and I might as well say it, OBJECTIONS!
A 3 step formula for responding to 95% of the objections you get on a regular basis.
3 really cool tactics to use when someone asks you to send them information.
4 types of voice mails that will capture the recipient's attention. I'm also going to send you the templates.
Here's What You'll Get . . .
(2) 90 minute sessions with over 75 ideas to dramatically improve your prospecting efforts!
(2) Sets of worksheets (one for each session)
15 email templates
1 opening statement template
4 voicemail templates
Email access to me to answer any course related questions
Go At Your Own Pace
Since this is a download, there aren't any set times you need to show up for class. View it at your leisure and go at your own pace. I won't tell anyone!
"Every session during this course I took away something that I was able to apply that SAME day.  I took the tips and started getting through, or using gatekeepers to my advantage, got my voicemails returned and  while using the reverse call to action, actually had customers apologizing to ME for missing MY call. 
By the end of every week, I'd have the recording to go back and listen to again, or at a convenient time for me, so it was easy to keep up week to week. 
Lastly, you feel like you are the only one of Paul's students.  He does a perfect job of welcoming your questions, encourages you to send him things that you are working on and will give you feedback, and is such a cheerleader for his students.  We all know that sales people have a high need for approval, and you WILL get it from Paul.  As well as a kick in the you-know-what when necessary. 
If you e-mail Paul that you tried something new, you will get an e-mail back saying Great job and that's something we all need to keep on going and to try even harder. 
Invest in YOU, and you will quickly see the monetary return."
Deirdre McArdle, Inside Sales Representative at Specialty Silicone Products, Inc.
What's The Investment?
$199
Click HERE  to download it NOW!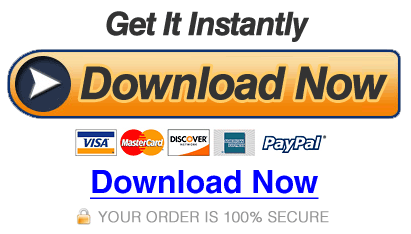 Please email me if you'd like to discuss customizing this program for your sales team paul@yoursalesplaybook.com