I have a riddle for you;
Who DOESN'T have 23 minutes, 15 seconds to get back on task?
Answer;
That person you're about to cold call!
According to a study by the University of California, Irvine, 23 minutes, 15 seconds, is the average amount of time, it takes for a person to get back on task, after an interruption in activity!
So if you have, even the lowest level decision maker, receiving even a minimal amount of cold calls, you have someone who just lost a major chunk of their day.
Now factor into that a pandemic, reopening, possibly having to do more with less, and;
EVERY minute counts even MORE!
This is why so many people DON'T answer their phones, and when they do;
This is why we get "Default Blow Offs" when potential clients DO answer their phone. "Default Blow Offs" are responses like "No thanks, we're all set" "Send me some information" etc.
And this is why;
You had better compel them with something worthy of that 23 minute interruption!
You had better have forms of outreach to complement your phone efforts.
You had better have a well thought out, communication plan that helps you "court" a potential client, over an extended period of time.
YOU had better be mindful of allowing interruptions to occur during your outbound calls. Losing an average of 23 minutes, per interruption, is a great way to trash your productivity, no? I would even argue, that you subconsciously embrace those interruptions, to avoid the discomfort of the call. Busted!
So go ahead and ponder those things and better yet, discuss them with your sales team, and;
If you'd like a little (or even a lot) of help with with your prospecting (so you can ROCK "The 23 Minute Rule"), then you might want to download my Prospect Like A Pro resource.
Here's what we cover;
30 ways to find potential clients who have a higher probability of needing what you sell TODAY.
How to research quickly and efficiently so it doesn't become your life's work.
33 ways to approach a potential client.
3 ways to dramatically increase the probability of someone taking your call instead of letting it go to voicemail.
Creating a prospecting cadence that maximizes exposure, while limiting something experts refer to as "Becoming a pain in the ass".
15 email templates that get opened, read, and responded to.
How to embrace a "gatekeeper" as a partner vs some cranky keeper of the gate!
How to craft an objection resistant dialogue that gets their attention from "Hello". I'm also going to send you a template you can IMMEDIATELY apply.
12 ways to proactively prevent skepticism, doubt, resistance and I might as well say it, OBJECTIONS!
A 3 step formula for responding to 95% of the objections you get on a regular basis.
3 really cool tactics to use when someone asks you to send them information.
4 types of voice mails that will capture the recipient's attention. I'm also going to send you the templates.
Here's What You'll Get;
(2) 90 minute sessions with over 75 ideas to dramatically improve your prospecting efforts!
(2) Sets of worksheets (one for each session)
15 email templates
1 opening statement template
4 voicemail templates
Email access to me to answer any course related questions
Go At Your Own Pace!
Since this is a download, there aren't any set times you need to show up for class. View it at your leisure and go at your own pace. I won't tell anyone!
What's The Investment?
$199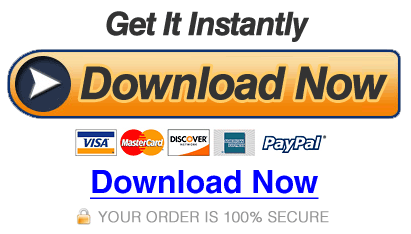 Please email me if you'd like to discuss customizing this program for your sales team paul@yoursalesplaybook.com