IMAGINE CONSUMING 100,000 WORDS EACH DAY!
Now stop imagining it because;
The average person consumes over 100,000 words (34 gigabytes) daily according to University of California, San Diego (pronounced San Deaago if you're an Anchorman fan)
Here's a visual to help you imagine what this looks like. . .
Go to your book shelf and grab one book you love and one book that sucked.
Put a saw to the book that sucked and saw that piece of crap in half and then put one half next to the one you loved.
You should now be looking at 1 1/2 books (unless you got creative with your sawing)
1 1/2 books worth of content is what you and your potential clients are consuming, each day. when it comes to data.
And you're welcome for giving you an excuse to put that sh*tty book out of it's misery!
Why Its REALLY Like Reading "War and Peace"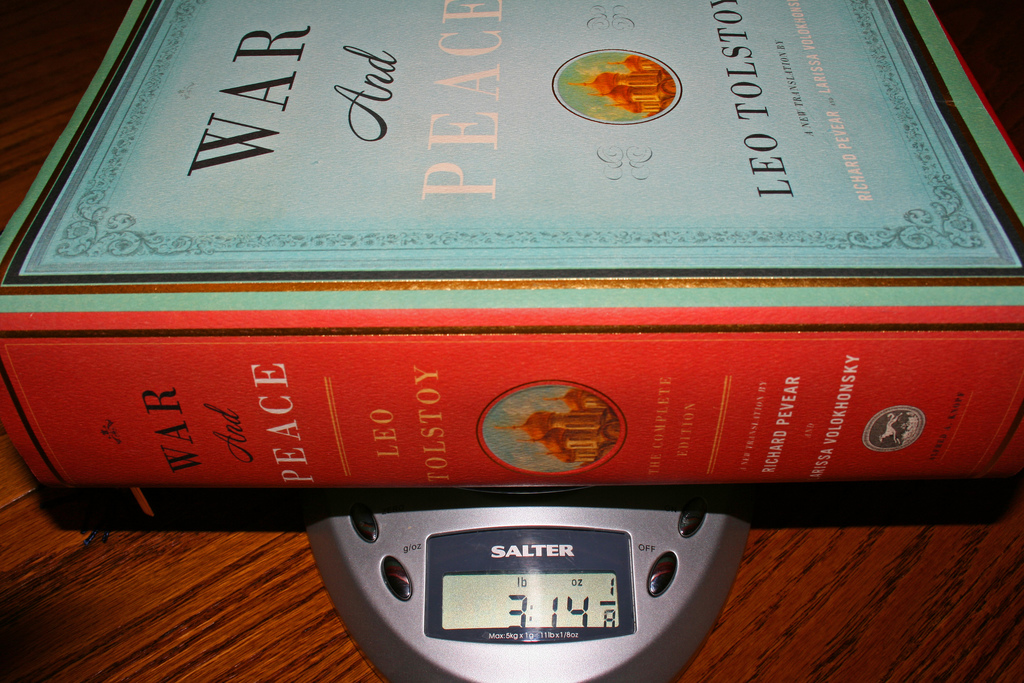 Imagine all the words in a novel like War and Peace.
When you get done visualizing that, I want you to imagine having to read all those words, every few days.
That's exactly what your potential client consumes every 6 days!
And that just begs the question . . .
Will you try something different to get their attention, or are you just going to keep trying the same approach over and over again?
I have over 70 ACTIONABLE ideas, tactics and 50 cold email templates that I share during our 70 Ways To ROCK Your Cold Emails download.
Here's what I have planned for you;
30 ways to find potential clients who are 400% more likely to buy NOW!
4 ways to get email addresses WITHOUT spending a dime on email lists.
50 different types of emails that I'm personally using to get results for my business. Oh, and I'm also going to send you the templates so you can begin using them immediately!
12 subject line mistakes that you need to avoid. Keep making them and you're hosed!
12 BETTER subject lines that get your email read.
12 ways to head off skepticism, doubt and objections.
One EPIC mistake, just about every sales rep makes, in the first 3 sentences of an email.
A really simple, 4 step messaging framework that gets results.
2 Psychological techniques that work like a charm!
How to dramatically increase your response rate
When?
Download it immediately!
Here's What You Get . . .
Worksheets
(1) 90 minute on-demand webinar
50 Email Templates
How Much?
$99
Click HERE or the banner below to reserve your spot!
"Paul's advice and suggestions made an immediate impact on both my confidence and my business success. He's armed me with so many tips and suggestions; I still haven't been able to pursue them all!"
George Henderson, AccessIT Group, Inc.
"I took Paul's email course and the value is unsurpassed. Well worth the investment."
Jim Lesko, President, Lesko Industries Inc