You call a "suspect" hoping to set an appointment and then it happens;
They tell you they're not interested or any variation of "Thanks, but no thanks".
Do you politely exit the call?
Do you try to make another go at it and if so;
How many "No's" should we entertain before we politely exit the call and move on?
Here are two extremes that suck . . .
Extreme #1: You take the "No" and respectfully end the call.
Not a fan of this one!
Why?
I'm of the crazy mindset that the first "No" is more of a knee-jerk response to expedite your exit from their phone.
Think I'm kidding?
Get in the habit of jotting down, word for word, what people tell you when they want to get you off their phone.
I'm willing to bet that they'll say the same thing to you;
Whether you call them back 6 months, 6 years or;
If you tell them that you made too much money last year and your accountant wants you to give away 6 million dollars.
The first "No" is their "throw away", their "auto-eject" and sadly;
Many reps accept it and move on!
Extreme #2: You wait until they tell you "No" three times before politely exiting the call.
This is how lots of reps are taught and its a great way to piss someone off and worse yet;
Condition them NOT to talk with you again in the future.
And then there's this;
If you interrupt me from what I'm doing, and make me say "No" three times;

On the third "No" they will have to surgically remove my foot, from your ass!
So if one "No" is too little and;
Three is too many . . .
Two might be your best bet because now you can work past the "knee-jerk" objection while;
Respecting the recipient's Gluteal region by not becoming a pain in it!
Agree?
Disagree?
What are your thoughts . . .
How many "No's" should we accept before politely exiting a cold call?
One more thing before you go . . .
On a scale from 1-10, how would you rate your cold calling  skills?
No matter where you landed on that scale from 1-10, there's ALWAYS room for improvement!
That's why I put created a special download to help!
Here's what we cover;
30 ways to find potential clients who have a higher probability of needing what you sell TODAY.
How to research quickly and efficiently so it doesn't become your life's work.
33 ways to approach a potential client.
3 ways to dramatically increase the probability of someone taking your call instead of letting it go to voicemail.
Creating a prospecting cadence that maximizes exposure, while limiting something experts refer to as "Becoming a pain in the ass".
15 email templates that get opened, read and responded to.
How to embrace a "gatekeeper" as a partner vs some cranky keeper of the gate!
How to craft an objection resistant dialogue that gets their attention from "Hello". I'm also going to send you a template you can IMMEDIATELY apply.
12 ways to proactively prevent skepticism, doubt, resistance and I might as well say it, OBJECTIONS!
A 3 step formula for responding to 95% of the objections you get on a regular basis.
3 really cool tactics to use when someone asks you to send them information.
4 types of voice mails that will capture the recipient's attention. I'm also going to send you the templates.
Here's What You'll Get . . .
(2) 90 minute sessions with over 75 ideas to dramatically improve your prospecting efforts!
(2) Sets of worksheets (one for each session)
15 email templates
1 opening statement template
4 voicemail templates
Email access to me to answer any course related questions
Go At Your Own Pace
Since this is a download, there aren't any set times you need to show up for class. View it at your leisure and go at your own pace. I won't tell anyone!
"Every session during this course I took away something that I was able to apply that SAME day.  I took the tips and started getting through, or using gatekeepers to my advantage, got my voicemails returned and  while using the reverse call to action, actually had customers apologizing to ME for missing MY call. 
By the end of every week, I'd have the recording to go back and listen to again, or at a convenient time for me, so it was easy to keep up week to week. 
Lastly, you feel like you are the only one of Paul's students.  He does a perfect job of welcoming your questions, encourages you to send him things that you are working on and will give you feedback, and is such a cheerleader for his students.  We all know that sales people have a high need for approval, and you WILL get it from Paul.  As well as a kick in the you-know-what when necessary. 
If you e-mail Paul that you tried something new, you will get an e-mail back saying Great job and that's something we all need to keep on going and to try even harder. 
Invest in YOU, and you will quickly see the monetary return."
Deirdre McArdle, Inside Sales Representative at Specialty Silicone Products, Inc.
What's The Investment?
$199
Click HERE  to download it NOW!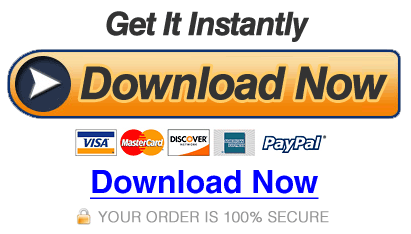 Please email me if you'd like to discuss customizing this program for your sales team paul@yoursalesplaybook.com