Question: What typically happens after we connect with someone  on LinkedIn?
Answer: Absolutely NOTHING!
Seriously, NOTHING!
Everyone sort of exercises their "right to remain silent"!
A typical LinkedIn flight plan goes something like this;
Send an invite or get sent an invite
The invite is accepted
Dead air
More dead air followed by;
NOTHING!
The easy thing to do would be to blame LinkedIn but last time I checked, they weren't going around breaking fingers so people can't interact.
I realized this a few years ago when I first started on LinkedIn and decided to do something about it.
Before I tell you what I did, I want to make a quick point;
Traditional networking follows a similar trajectory.
Meet someone at an event followed by;
NOTHING!
So I sat down one day and mapped out a communication plan;
Right from "Hello".
The very first "touch" is to send a quick email thanking them for connecting.
Truth be told, a lot of people do this but;
Mine actually gets responded to because of a little tactic I use.
I Ask A Question At The End Of The Email
Questions typically encourage answers and the moment they answer;
We're interacting!
Oh, and when we interact, we're starting to build a relationship and;
Relationships are what make a network valuable!
Not a bunch of static names on your computer screen or business cards you've collected from the networking events you attend.
But there's something else I do when I connect with high level decision makers on LinkedIn.
I send them a handwritten thank you.
Why?
Because nobody does this!
But the email and the note are just the first 1-2 "touches" in my communication plan.
Would You Like My Networking Communication Plan and 10 Templates?
Then you better hurry because I'm only going to offer it to those who sign up for the How To Generate MORE Leads Via LinkedIn webinar I'm hosting this Thursday!
I'm going to be sharing a step by step communication plan that takes you from the moment you connect with someone;
To the moment you transition that relationship off your computer screen and;
I'm going to provide the templates I've been using.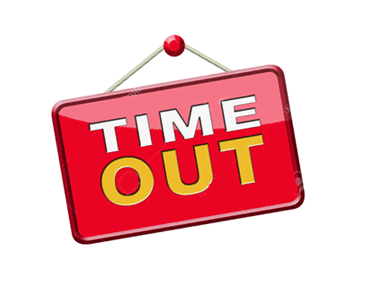 If you think I'm going to be teaching you the typical crap about writing a better profile and becoming a glorified writer of content;
Think again!
If you think I'm going to tell you that you have to have a LinkedIn Premium account or you have to have Sales Navigator;
That would be silly since I have neither of those!
Or perhaps you think I'm going to tell you to spend 6 hours a day on LinkedIn;
Hell no!
My plan can be done in 30-60 minutes a day and I'm even going to show several tactics that can be done in 15-30 minutes a day.
Have you signed up yet?
Better do it soon because registration is about to end and then;
You'll miss out on the following;
What to say and do, from the moment, you connect with someone. And I'm going to give you the exact templates that I've been using!
How to position yourself as an expert without coming across as a total tool!
How to provide value WITHOUT conditioning a bunch of freeloaders!
How to create a referral machine . . .Even with people who've never bought from you!
How to IMMEDIATELY increase your phone appointments each week. Note: My coaching clients average 10 more appointments each week. Your mileage may vary.
How to dramatically increase your response rates via LinkedIn.
How to approach someone without coming across as salesy.
How to do this all on a tight schedule.
At The End Of The Webinar, You'll Have The Framework For A Powerful Lead Generation System!
When?
This Thursday, May 3rd, at 11:30 am EST.
Can't make it this Thursday, May 3rd, at 11:30 am EST?
Sign up anyway and I'll send you the webinar replay later that afternoon. View it at a more convenient time.
Here's What's Included;
(1) 90 minute webinar
Worksheets
Webinar Replay (Sent out later that day)
10 Templates
Email Access To Me to answer any webinar related questions